Gourmet Food Best Before Dates...
Posted by Baylies Delights on 2 September 2015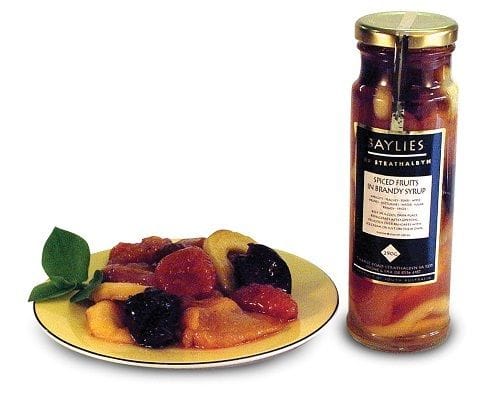 Are you the Hare or the Tortoise?
There is an evil force out there, trying to stop you enjoying your Baylies cakes, biscuits and panforte with all the freshness and goodness we put into them.
That enemy is time.
And although we have a secret weapon to seal in that freshness, let me suggest that when it comes to consuming our gourmet treats, be more like the hare than the tortoise.
It not just the ingredients, it's the way they are packed.
When we had the Baylies factory shop at Woodside, you would have often heard me discuss the shelf life of cakes and biscuits and explain how to get that freshness at home.
Firstly let's begin with the use of natural ingredients.
Baylies products are made with natural, fresh and wherever possible, local ingredients.
Baylies prides itself on not using any preservatives or unreadable ingredients to create the finished product.
Our secret weapon for protecting the crunchiness of our nuts, the crispiness of our biscuits and crackers, and the moistness of our cakes, is our carefully selected food grade packaging.
The ultimate intention is that when you open the product, you will smell the fresh mouth-watering flavours as though it was baked specially for you that day.
So how should we treat those best before dates?
Of course, time is always marching and oxygen is doing its best to react with food products, because that's what oxygen does.
As a result, products will gradually lose a little of their zest as time passes, even in the most advanced packaging.
So my advice when it comes to opening that pack or tin of gourmet goodness is to not view best before dates as something to pace yourself towards.
Instead, open and enjoy as soon as you're ready. As they say, the proof of the pudding is in the eating.
Baylies Spiced Fruit in Brandy Syrup is the only product we make that turns my rule on its head.
I personally prefer to age a jar and do not hesitate to go past the best before date.
I recommend buying a jar to eat fresh and to put another jar in a cool dark dry place to age for around six months.
When you are entertaining on short notice that jar of fruits is the perfect back up plan.
The brandy syrup soaked into the fruit served with brandy cream makes the delectable treat and will have your friends in taste bud frenzy.
So the decision is yours. If you are a hare, dig into that baked fresh goodness or if you are the tortoise make the decision to share these delectable treats with someone special.