Baylies recipes for success: 3 career boosting short cuts to a promotion
Posted by Baylies Delights on 17 September 2015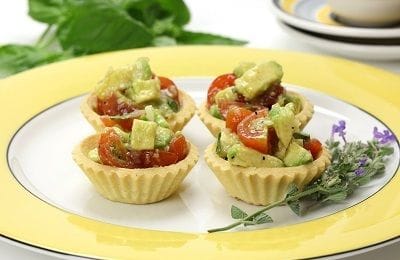 You've invited the boss around for dinner. It's a bold move but that's exactly where Baylies products contribute for success!
A busy day at work leaves little time to cook a meal to impress the boss. What's the solution?
Try a delicious picking plate..
Hors d'oeuvres
Baylies Lavash for a base topped with roasted capsicum and feta cheese.
Baylies Savoury Tart shells fill with avocado, tomato and red onion salsa, dress with olive oil and shaved parmesan
Dessert
Baylies Sweet Tart shells fill the tart shells with lemon curd, top with meringue and bake on low temperature for ten minutes.
Spiced Fruit in Brandy Syrup with creamy Vanilla Ice-cream
Seasonal parties such as Christmas try our Christmas pudding warmed served with brandy cream, custard or ice-cream or all three.
Cheese Platter
Use any of our Lavash or Cracker range to serve with your favourite cheeses. Refer to Cheese Pairing Blog on the best cheese to suit our Lavash range.
Coffee
Serve a piece of Panforte dusted with icing sugar
Try one of our range of sweet biscuits, White Chocolate, Ginger and Pistachio is a personal favourite
Refer to our recipes page on our website for more ideas.