Posted by Baylies Delights on 1 September 2015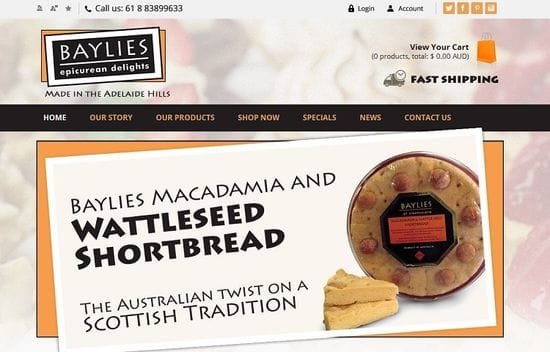 We are very excited that we have launched our NEW WEBSITE!
Special thanks to our Online Internet Partner, Andrew Osborn from Bloomtools Adelaide for assisting us create our awesome new online presence.
If you need a website or need to update your existing online presence, then contact Andrew Osborn at Bloomtools Adelaide, he will happily assist you in making sure you look professional online.
Baylies Epicurean Delights
Situated in the idyllic country setting of rural South Australia, Baylies Epicurean Delights produce fine quality gourmet products using the finest fruit, flour, wine and brandy
South Australia has to offer.
Visit our online SHOP to view and purchase our wonderful products.